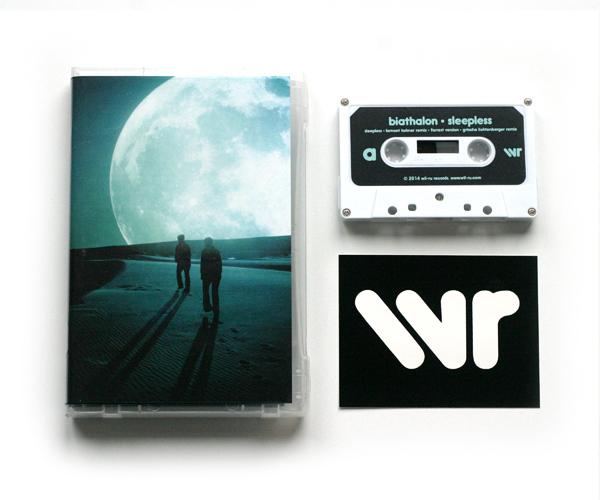 Biathalon returns with a new ambient piece called Sleepless. In addition to the original version, Sleepless also contains remixes by WR's own Lamont Kohner, Forrest (Warren Kroll of The Red Falcon Projects), Grischa Lichtenberger (of Raster Noton records), Gold Coast (a new project of David Tagg) and the always amazing Coppice Halifax. Over an hour of sleep inducing music ranging from deep ambient electronica to dense eroded techno. Available now on cassette and digital formats.
Each cassette includes a digital download coupon redeemable for your free digial copy in your choice of digital format, bonus digital artwork (including an alternate version of the cover by Grischa Lichtenberger) and a 4×5 inch WR logo vinyl sticker.

For more information and sounds, click here.
For digital only, click here.