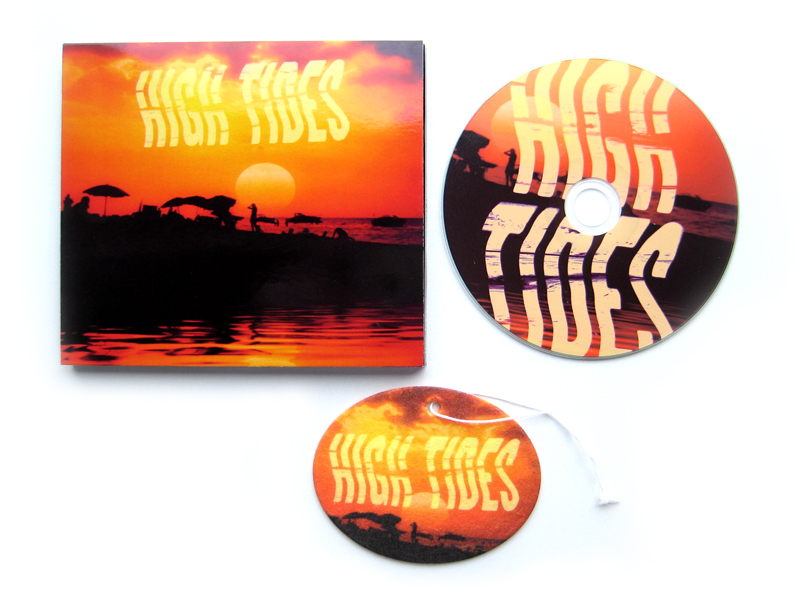 In the wake of the RAD CULT's recently released debut LP by High Tides, we are very pleased to announce that today we (in conjunction with RAD CULT) are releasing a special limited edition CD version of this excellent album by the guys who brought you The Red Falcon Projects, Dorosoto, Mall Security, Kontyx and Forrest: Warren Kroll and Steve Lutes! This time these two talented producers take us on a trip to a warm distant shore ripe with lush breezy melodies melted together in the hot sun over crisp refreshing beats and bountiful bass, creating a vibrant and colorful world that you'll never want to leave.
Each CD also comes with a tropical "Island Coconut" scented air freshener, so your daily life can continue to feel like just another day on the beach! Mix up some Malibu with tropical juices of your choice, press play, sit back, relax and drift away… A Laid back listening experience for daydreamers and sun seekers.
Limited to 100 copies. CD version contains a slide show of extra fold-out artwork and two exclusive bonus tracks "Eruption (High Tides Instrumental Version)" and the blissed-out extended "700 Mile Beach".
Get it here.

For digital versions, vinyl and t-shirts, check out High Tides and other excellent music by TOBACCO, Demon Queen, Black Moth Super Rainbow and more at the RAD CULT bandcamp site here.