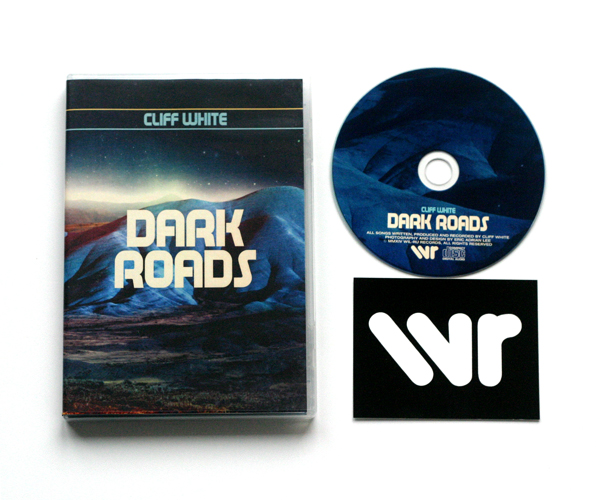 The latest member to join the WR family is Cliff White and his debut solo album is out now on WR! Dark Roads is a trippy sci-fi fantasy performed on modular synthesizers and other electronic gear. Dark Roads is available on CD and Digital formats. The CD is limited, so grab it while you can.
Each CD will be accompanies by a digital download coupon and a free 4×5 inch WR logo vinyl sticker.
For more information and sounds, click here.
Just want digital? Click here.