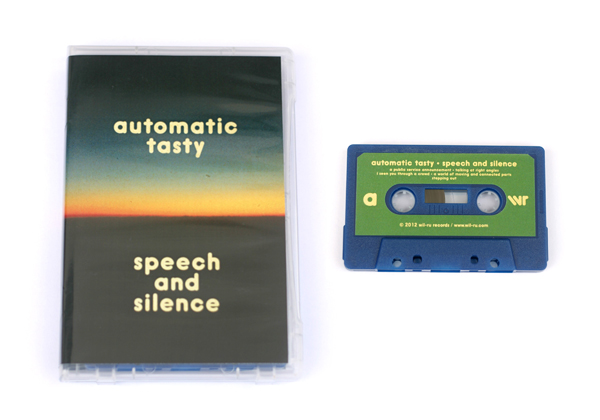 The highly anticipated "Speech and Silence" album by Automatic Tasty is now available on Cassette! This album features ten ultra ear-catching acid/braindance cuts by Jonny Dillon that are sure to add some serious milage to your headphones! Absolutely beautiful work! Welcome to WR Jonny!
Check out the cassette by clicking here!
Click here for digital version!