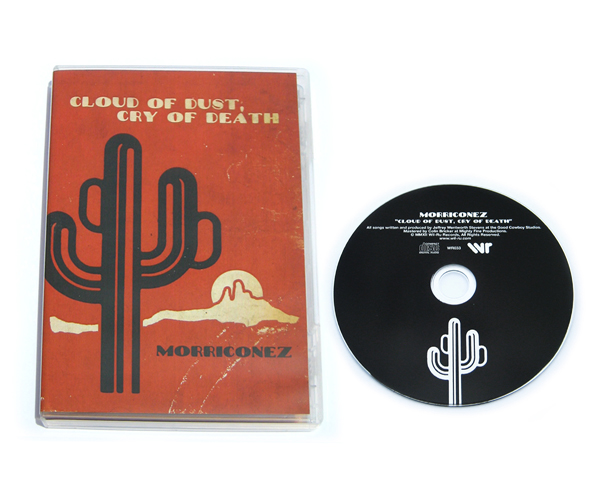 As promised, new psychedelic sounds from the WR camp arrive just in time to welcome the summer heat and bid the month of June adios…
With "Cloud of Dust, Cry of Death", Morriconez (formerly Jjango Cleefworth Morriconez) dishes up some delicious widescreen spaghetti western treats on this brand new thirteen tracker. Cloud of Dust, Cry of Death takes you deep into a sun-kissed world of warped cowboy psychedelia, toasted electronics, neo classical preludes and ghostly sci-fi refrains. Don't miss this limited edition CD pressing! And be sure to keep an eye out for Morriconez on tour this summer!
Click here to view this release.
Click here for digital version.
Enjoy this new music video by Jason Iselin (Morriconez' guitarist) for "Once Upon A Time" taken from Cloud of Dust, Cry of Death! Weird stuff!