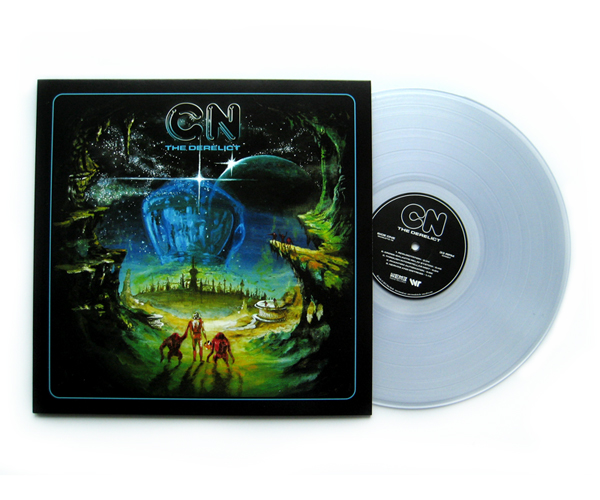 The highly anticipated 3rd full length album by CN has finally landed. The Derelict is the follow up to 2011's concept album The Expedition Beyond. The Derelict marks the first collaboration between WR and the excellent WeMe Records with this special split label vinyl release. Ten new tracks of hypnotic braindance music by one of the best producers in the business, Mr. Stian Gjevik.
This LP is limited to 500 copies total on both traditional black or clear vinyl, featuring beautiful cover paintings by Adam Burke (the man behind CN's NU cover art). Don't miss it.
Click here for black vinyl version.
Click here for clear vinyl version.
Or here for digital version.
You can also support CN directly by purchasing the digital album from his bandcamp site here.
As always, thanks for listening and thank you for your support. And a big thank you to Fred at WeMe Records for making this release possible.