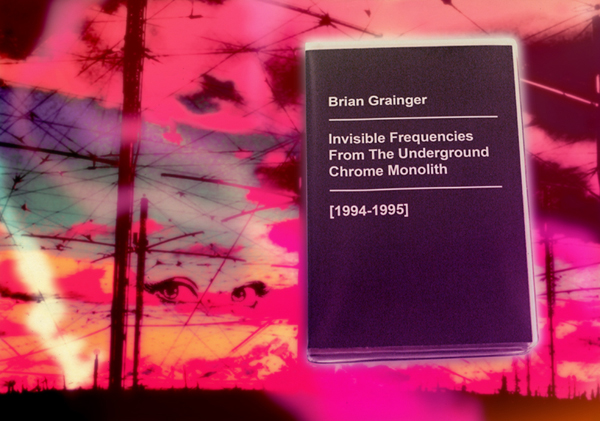 WR is happy to announce a new limited edition drone cassette by Brian Grainger titled "Invisible Frequencies From The Underground Chrome Monolith". This cassette features two massive long form drone pieces improvised entirely on Synthrotek gear (and a mixer). Invisible Frequencies is not a typical Brian Grainger release, rather, it is an excercise in self restraint and subtle improvisation. These two 20 minute plus tracks play out like monochromatic noise fields intercepted by some obscure piece of government equipment. A release for the Connoisseur!
Limited to 42 hand-numbered copies on chrome cassettes! Get them while you can!
Click here to view this release!
To purchase digital version only, click here.