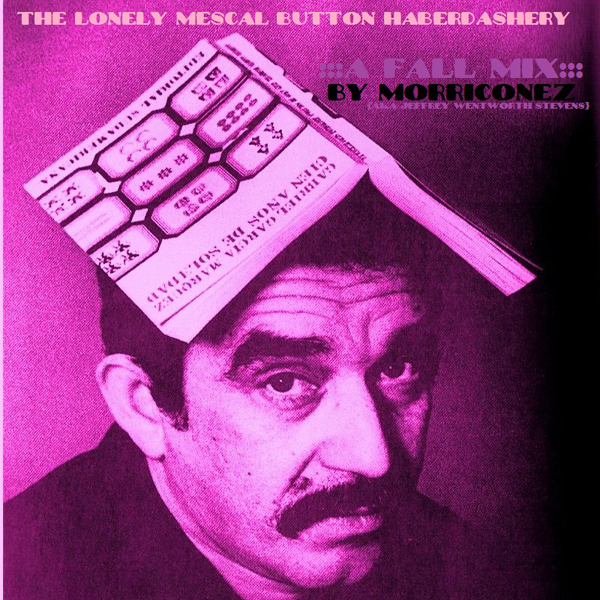 Morriconez dropped off a special treat for us today: a brand new free fall mix tape entitled "The Lonely Mescal Button Haberdashery". As you can imagine with a title like that, this mix is loaded with some deep off the grid cuts and drugged-out pop obscurities a plenty! Masterfully mixed and compiled by Jeffrey Wentworth Stevens. Hypnotic and engaging mood music for the connoisseur…
Enjoy, this round is on Morriconez!
Track Listing:
1. Jim Sullivan "Highways"
2. The Moon "I Should Be Dreaming"
3. Donnie & Joe Emerson "My Heart"
4. Bernard Parmegiani "Dedans-dehors: En Phase/ Hors Phase"
5. Jah Shaka "Deliverance Dub"
6. Flaming Tunes "Breast Stroke Dub"
7. Corte Dei Miracoli ""…E Verra L' Uomo"
8. Skip Spence "Grey/Afro" (very brief loop)
9. Jacques Dutronc "Hippie Hippie Hourah"
10. Nino Ferrer "A. Le Sud"
11. Jurgen Muller "Chasing Submarines"
12. Bonga "Balumukeno"
13. Augustus Pablo "King Tubby Meets Rockers Uptown"
14. Jim Sullivan "Rosey"
15. Donnie & Joe Emerson "Give Me the Chance"
16. Jah Shaka "Blessings of Dub"
17. Johnny Jenkins "I Walk On Gilded Splinters"
18. Rahul Dev Burman's "Teesri Manzil Theme Song"
Download mix tape here!

Feel free to stop by Jeff's blog here for more curiosities…