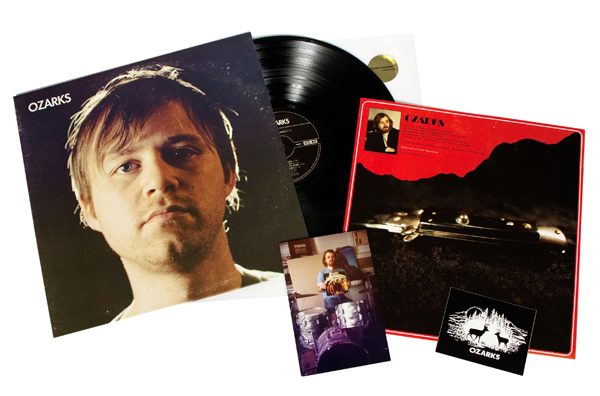 The wait is finally over! Today Wil-Ru is proud to announce the release of the highly anticipated debut self-titled album by Ozarks! Since the music contained on this album is so classy, we thought it best to give the album the proper treatment with a luxurious vinyl release! Ozarks deliver up some pretty impressive modern baroque-pop tunes played in the fashion of the late sixties and early seventies! Fifteen tracks in all crammed with dense moody arrangements and light-hearted poppy psychedelia spanning over 40 minutes in length! This limited edition LP (300 copies) comes in a super nice full color glossy LP jacket with a two sided insert featuring some stunning giallo inspired artwork by band members Robbie Augspurger and Eric Adrian Lee. Lots of other goodies are included in this package as well! Don't miss out!
Click here to take a look!
Just interested in the digital version?