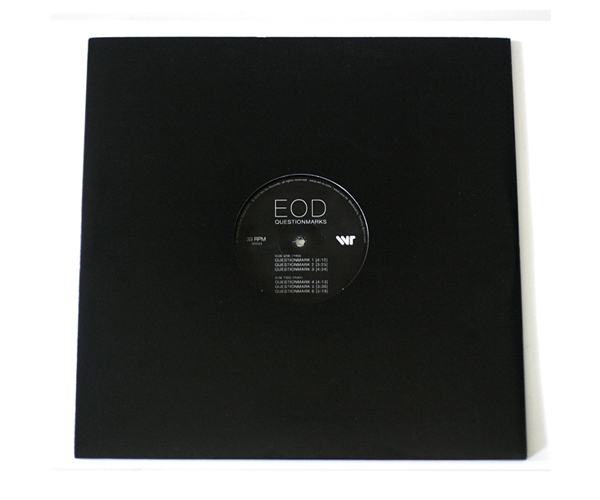 The highly anticipated vinyl edition of EOD's 2011 Questionmarks EP is out now! Sink you vinyl tooth into these six ultra catchy acid cuts pressed onto thick black wax. Hard hitting, fast moving and oh so melodic tracks by Stian Gjevik. Indispensable modern braindance imported all the way from Norway for your listening pleasure! An essential 12″ for the acid lover's crate!
Click here to view release.
Click here for digital version.