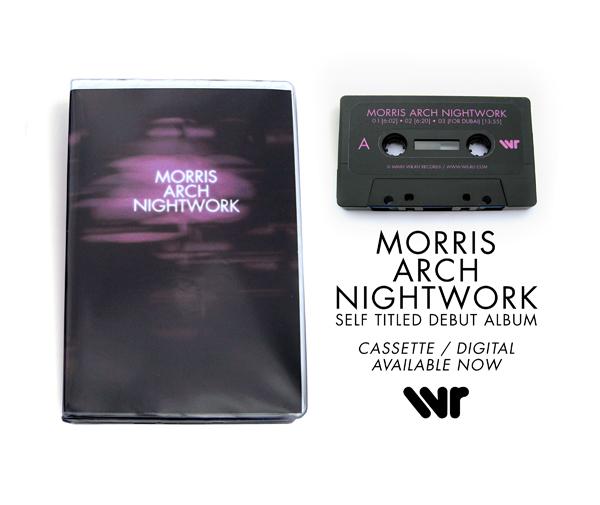 New trippy electronic sounds coming your way from the W-R-MY! Today we are proud to announce the release of Morris Arch Nightwork's self titled album "Morris Arch Nightwork". The man behind this insane release is Izaak Schlossman (a new friend from Philly) who happened to get in touch and grace us with this top notch Techno release. Some of you may know him as Starcircleanatomy, or the man behind the Ace of Tapes cassette label, but here we see Izaak starting out on a quest for new sounds under a new name… This limited edition Cassette is packed full of hypnotic minimal Techno. Densely textural, psychedelic and extremely addictive! Since the day it arrived, it has been on constant rotation here! Super highly recommended, don't miss it!
Click here for more details and sounds.
Click here if you prefer digital formats.