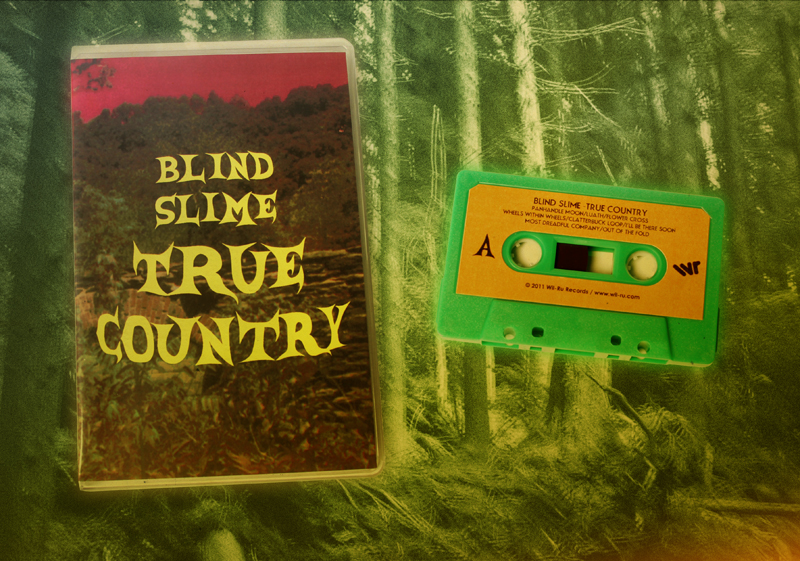 Wil-Ru is proud to announce the release of True Country, a brand new album by West Virginia dweller J Adams, more commonly known as Blind Slime! This is the 4th studio album by Blind Slime and the first to grace the Wil-Ru catalog! True Country is a sixteen track expedition into warped guitar-driven psychedelia. Mastered by Brian Grianger at Botany Bay! The perfect soundtrack for trolling the streets and looking for treats on Halloween night…
Steak yours now, before some huge Dracula vanishes into the fog with the rest!!
Limited edition of 100 slime green cassettes in audiobook packaging.
All orders will receive an immediate high quality digital download of True County and a Blind Slime 3×3″ black vinyl sticker!
Click here to investigate further!
To stream entire album or purchase digital version, click here!
Still reading? Enhance your life by scrolling down to watch the music video for Panhandle Moon! You will be glad you did!