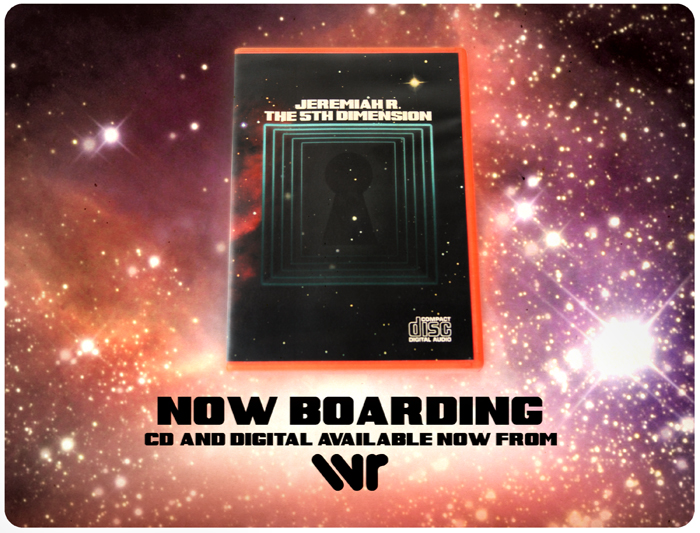 A glossy new stream of consciousness entitled "The 5th Dimension" by Jeremiah R. has finally arrived at the WR home base! These ten fresh cuts of nebulous ambient electro are guaranteed to lock you in a celestial meditation chamber and take you on a mental quest through space and time. Tastefully written and produced by MDV, from the beautiful city of Rotterdam, Holland.
The 5th Dimension is presented as a Compact Disc housed in a bright orange DVD case, limited to 100 copies.
All orders will receive an immediate high quality digital download of the album that also includes a 5th Dimension desktop graphic for your home computer.
The door has been opened, now enter the 5th Dimension…
Click here for details!
Click here to stream the entire album!
Click here for a free download of "Universe Within".