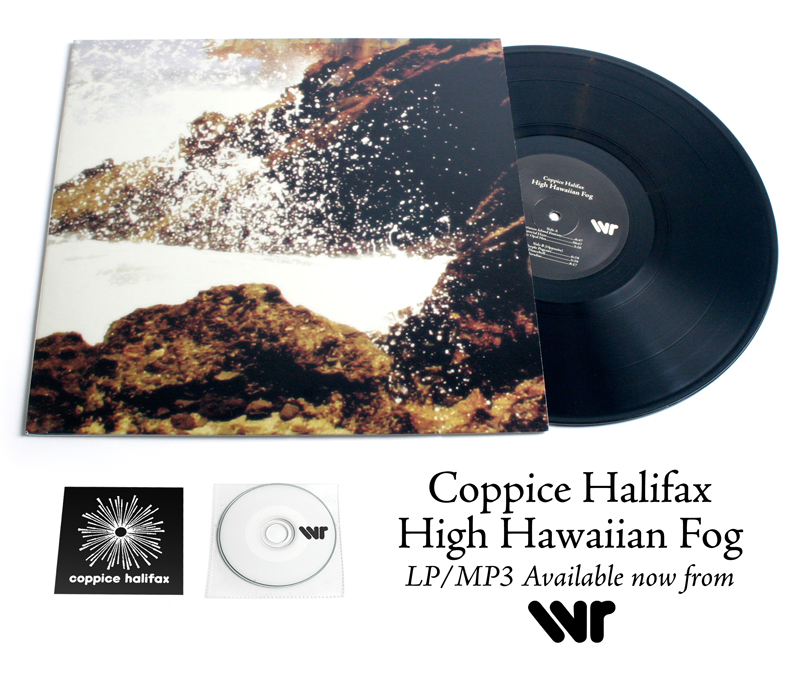 A massive new record by Coppice Halifax! Commited to classic black vinyl in an elegant full color LP jacket, High Hawaiian Fog is the first Coppice Halifax album to ever be released on vinyl. This limited 500 copy edition features six beautiful long-playing tracks of washy ambient techno.
This release also comes with:
• an immediate download of the expanded digital version of High Hawaiian Fog. This version includes the original uncut versions of the tracks, two additional tracks from the sessions and two "locked-groove" loop patches. Over 70 minutes of music!
• A vinyl only exclusive track titled Pacific Opal Hex.
• Coppice Halifax and WR 3″ black vinyl stickers.
– The first 100 copies come with a bonus 3″ mini-CD-R called Arctic Liner Disintegration, an ambient reduction of the A-side track Equatorial Haze.
Get it here!