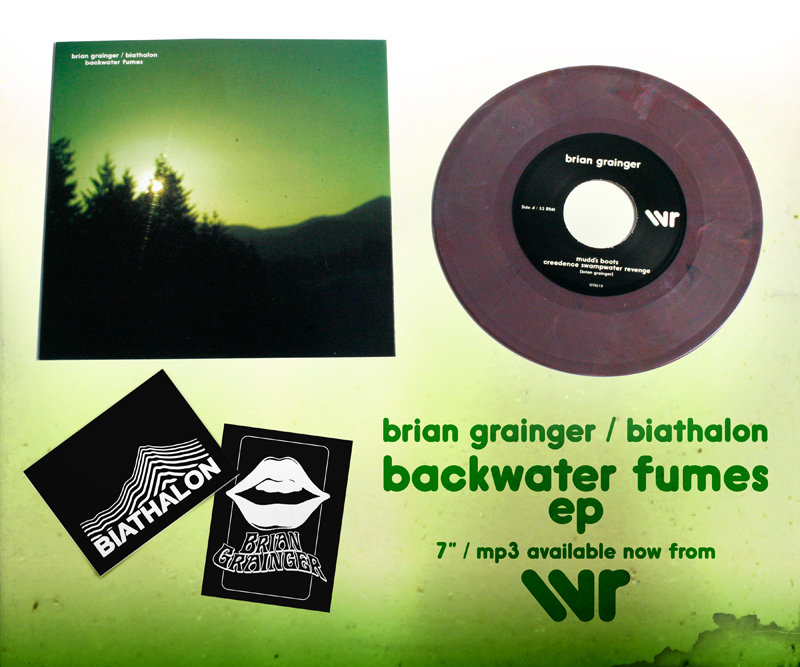 A brand new 4 track split 7″ EP by Brian Grainger & Biathalon! This limited edition 500 copy release is presented in a beautiful full color jacket on marbled purple vinyl. Swampy psychedelic pop meets dusky ambient drones…
This package also includes:
• An immediate high quality digital download of the expanded version of Backwater Fumes featuring two bonus remixes: Brian Grainger – Mudd's Boots [Night Sequels Mix] (by Nick Huntington of Freescha) and Biathalon – Moss [Coppice Halifax Expansion]. Twenty three minutes of music.
• A Brian Grainger "Lips" sticker and a Biathalon "Mount Hood" op-art sticker.
Click here to view this release!
Also, don't forget to stop by Attacknine this month and check out the new limited edition FREESCHA Babies in your Body/Hearbreak Attack 7″!